Talk Zone
Is your city part of the worst City to live in Nigeria?

Terrorism and conflict in Nigeria's Northeast region, were blamed for Lagos' low rankings.
"Terrorism has also been compounded by unrest and, in more extreme cases, the civil war in some countries. Iraq, Libya, Syria, and Turkey remain the subject of high-profile civil unrest and armed conflicts, while a number of other countries, such as Nigeria, continue to battle insurgent groups", the report read.
"Of the more poorly scoring cities, 12 continue to occupy the very bottom tier of liveability, where ratings fall below 50% and most aspects of living are severely restricted.
According to the Economist Intelligence Unit (EIU), a publication of the Economist of London, Lagos is the second-worst city to live in anywhere in the world.
Only Damascus in war-torn Syria, ranks worst, according to the report.
The 2017 Global liveability report took into cognizance the living conditions in 140 major cities.
Melbourne in Australia was rated the world's most liveable city for the seventh year running.
Vienna in Austria was ranked second, with the Canadian trio of Vancouver, Toronto and Calgary making up the top five.
Major hubs like New York, London, Paris and Tokyo considered beehives of commerce, dropped points owing to high levels of crime and overcrowded public transportation systems, the report noted.
"Continued threat from groups such as Boko Haram acts as a constraint to improving stability in Lagos, Nigeria's largest city," the report noted.
But it is curious that Tripoli in Libya; with all its wars, unrest and gun violence, still manages to rank above Lagos.
It is also striking that Douala in Cameroon is considered a better city to live in than Lagos.
There was no Kabul or Baghdad on the list and the report says those were intentionally left out.
It reads as follows:
"The relatively small number of cities in the bottom tier of liveability partly reflects the intended scope of the ranking—the survey is designed to address a range of cities or business centres that people might want to live in or visit.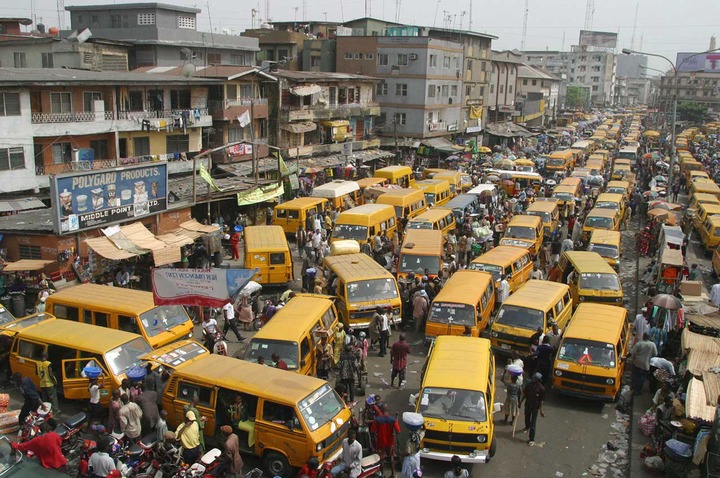 "For example, the survey does not include locations such as Kabul in Afghanistan or Baghdad in Iraq. Although few would currently argue that Damascus and Tripoli are likely to attract visitors, their inclusion in the survey reflects cities that were deemed relatively stable just a few years ago.
"With the exception of crisis-hit cities, the low number of cities in the bottom tier also reflects a degree of convergence, where levels of liveability are generally expected to improve in developing economies over time. This long-term trend has been upset by the heightened, widespread reach of terrorism over the past five years".
So, in essence, Lagos was poorly ranked by the EIU because of terrorism whose impact is mostly felt in Nigeria's north? If The EIU had cared to ask, they would have found out that erratic electricity supply like elsewhere in Nigeria, is Lagos' most fundamental problem.
Admittedly, Lagos isn't one of the best places to live or do business in the world. Nigeria's most populous city still grapples with horrible road surfaces, a non-existent drainage system, flooding, traffic bottlenecks, chaos, violence, poor housing and crime, but so do several other cities in Africa.
There've been some improvements in the Lagos landscape since 2007, however infinitesimal. Crime rate may well have plummeted with more streets getting lit up. The city isn't as filthy as it once was, as well, although proper waste management still poses a challenge. And when it rains, it does pour. The slums are making a return and beggars swarm the streets all day long.
The city is crumbling under the weight of perennial population explosion problems.
The EIU used the following indices to score the most and least liveable cities: Culture and environment, Education, Infrastructure, Healthcare and Stability.
Lagos scored 10 percent on stability, 37.5 percent on healthcare, 53.5 percent on environment, 33.3 on education and 46.4 percent on Infrastructure.
Lagos' rating stood at 36 percent overall.
Because you asked, the 10 worst cities to live in, according to the liveability index are Kiev in Ukraine, Douala in Cameroon, Harare in Zimbabwe, Algiers in Algeria, Karachi in Pakistan, Port Moresby in PNG, Dhaka in Bangladesh, Tripoli in Libya, Lagos in Nigeria and Damascus in Syria.
While the parameters for scoring Lagos so low can't be faulted, it is debatable if a city can be ranked as one of the worst in the world with a sample size so limited.
There are certainly worse cities to live in on the continent and beyond than Lagos.
Lagos is still no one's idea of a megacity with a decent infrastructure and transportation backbone, but rating it as one of the worst places to live on earth?
C'mon!