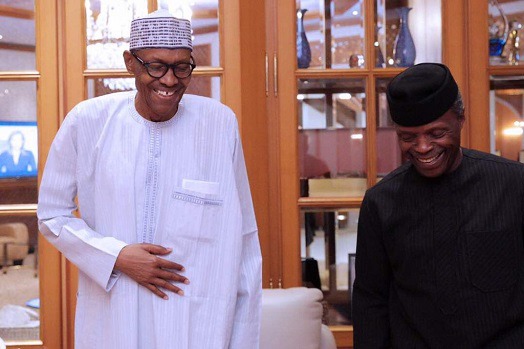 The National Assembly has retained the N3. 327 billion which the executive proposed as travel expenses for President Muhammadu Buhari and Vice President Yemi Osinbajo in the federal government's 2020 budget.
The budget as passed by the legislators and signed into law by President Buhari, yesterday, indicated that the President would spend a total of N2. 526 billion on local and international travels, while Vice President Osinbajo was allocated N801 .035 billion.
A breakdown showed that President Buhari would spend N1.751 billion travelling across the globe, while N775.602 million had been earmarked for his local travel.
The Vice President was allocated N517.060 million for international travel; while he would be expected to spend N 283. 974 million travelling within the country.
President Buhari would spend about N98. 306 million on food stuff and catering materials; while the VP was allocated N50. 888 million for the same purpose.
The State House was earmarked a total capital expenditure of N4.806 billion, of which about N474 million would be spent on the purchase of motor vehicles.
General maintenance services were allocated about NN416 million and another N380.534 million for materials and supplies; while N476 . 869 million would be spent on utilities, such as electricity, water, internet and sewage.
N996. 908 million would go to miscellaneous expenditure, with honorarium and sitting allowances taking the bulk of N478. 313 million.
Welfare packages were allocated N240.730 million. Conservation upgrade of the Villa ranch and construction of wildlife conservation capture was allocated N12.945 million.
The federal government budget is replete with items which monitoring would literally be impossible, an indication that a lot of items would be impossible to track, especially by the media, Civil Society Organisations and, indeed, the public.
For instance, under the Ministry of Works and Housing, budget item with code ERGP 12142038, entitled "Payment for other on-going projects and retention," was allocated N571. 6 million. The affected projects and their locations were not mentioned.