Beauty and Health
See The 12 Pictures of Latest Aso-Ebi Style That Will Make You Fall in Love – 2020
Aso Ebi is a very important fabric to preserve traditional attire, it is highly respected for weddings and formal occasions in Africa, from sewing elegant dresses, formal gowns, classy long gowns, jumpsuits, skirts, and blouse, are all part of the African attire when made with Aso Ebi.
The latest Aso Ebi styles for 2020 will have you accepting all wedding invitations this weekend as we are sure you would want to show off these amazing syles we have compiled, trust us to always bring the best and latest.
1. Ball Gown With Double Sleeve (Bell Sleeve And Long Sleeve)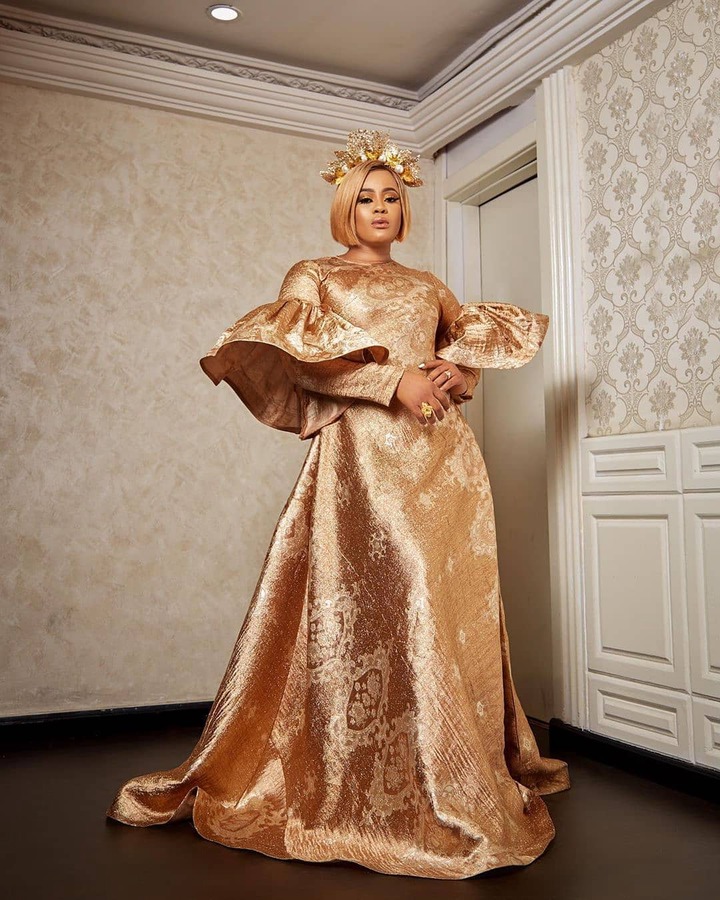 Image: @asoebistylemag // Instagram
This is absolutely gorgeous and would look great on a bride, nothing too dramatic or complicated for your designer to replicate, this style is perfect for all elaborate events and made with amazing aso ebi material to give the style a lasting and unique appeal.
2. Simple Off Shoulder With Side Tucked Sleeve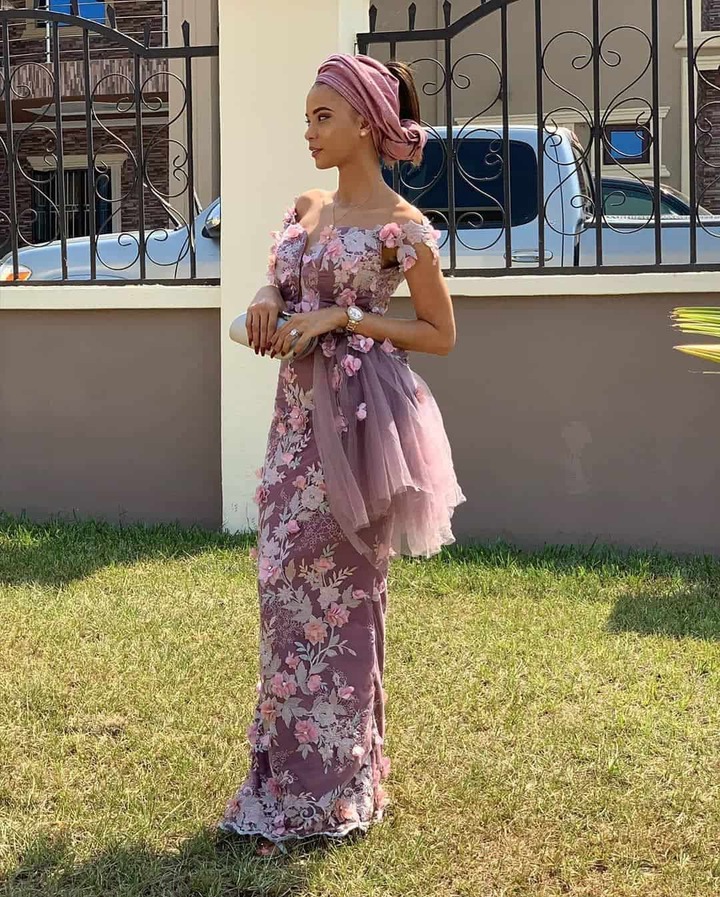 Image: @asoebistylemag // Instagram
This is also quite simple and stress-free, perfect for a classic simple wedding, this aso ebi style looks really exotic but not much is required to make this look absolutely gorgeous and worth it. You can easily add your own unique trend to it.
3. Off Shoulder Gown With Attached Side Cape
Image: @asoebistylemag // Instagram
Often times you want to look classic but with a comfortable style and this style, above fits that description perfectly. This style fits and accentuates practically any shape.
4. Net Sleeve With Fringe Frock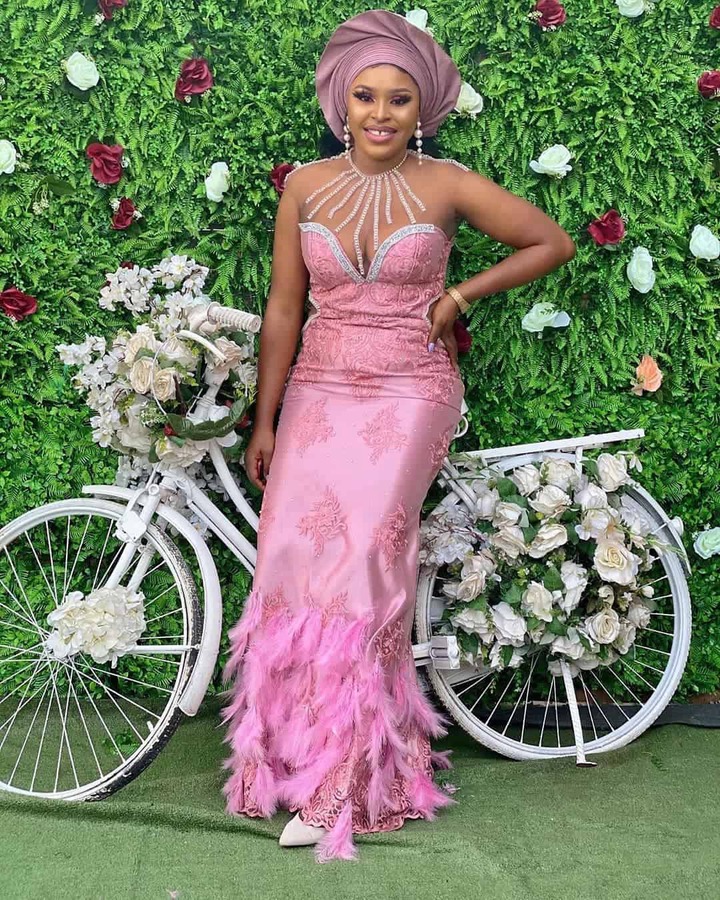 Image: @asoebistylemag // Instagram
A fringe frock is setting a fashion trend, makes even the simplest gown look exotic and fabulous, this is one style that won't be going anywhere anytime soon, rather it would get more interesting.
5. Dramatic Design Aso Ebi Style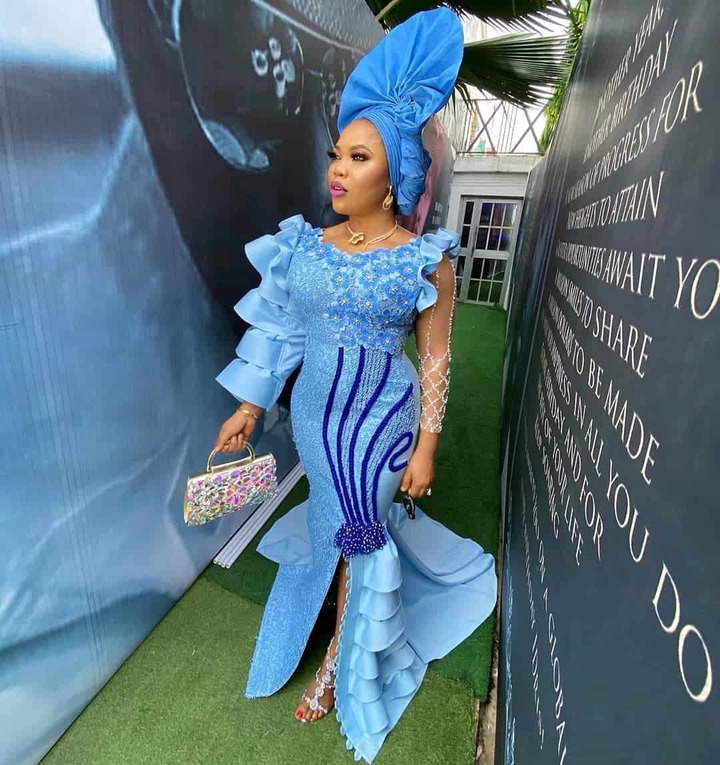 Image: @asoebistylemag // Instagram
Here is another beautiful aso ebi you can't help but love, this is easy to replicate and quite different from the normal wedding styles you re likely to come across.
6. Fring Gown With Design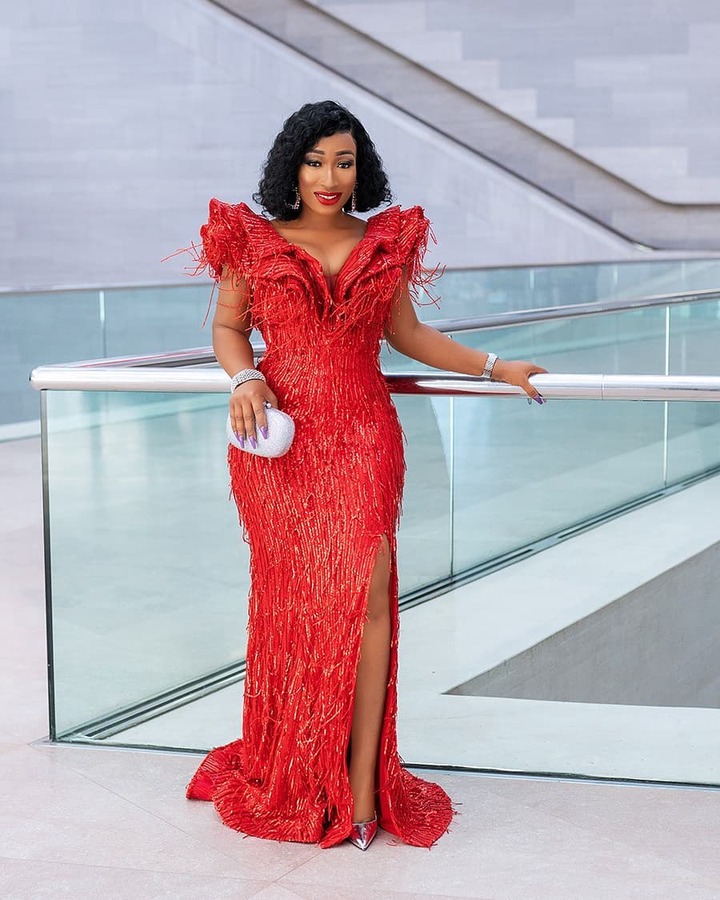 Image: @chicamastyle // Instagram
Chicama is one fashion influencer who always have something interesting and glamorous for us every time and aso ebi styles are no exception, this is chic and fantastic, the color makes it even more pop.
7. Petal Sleeve On Split Gown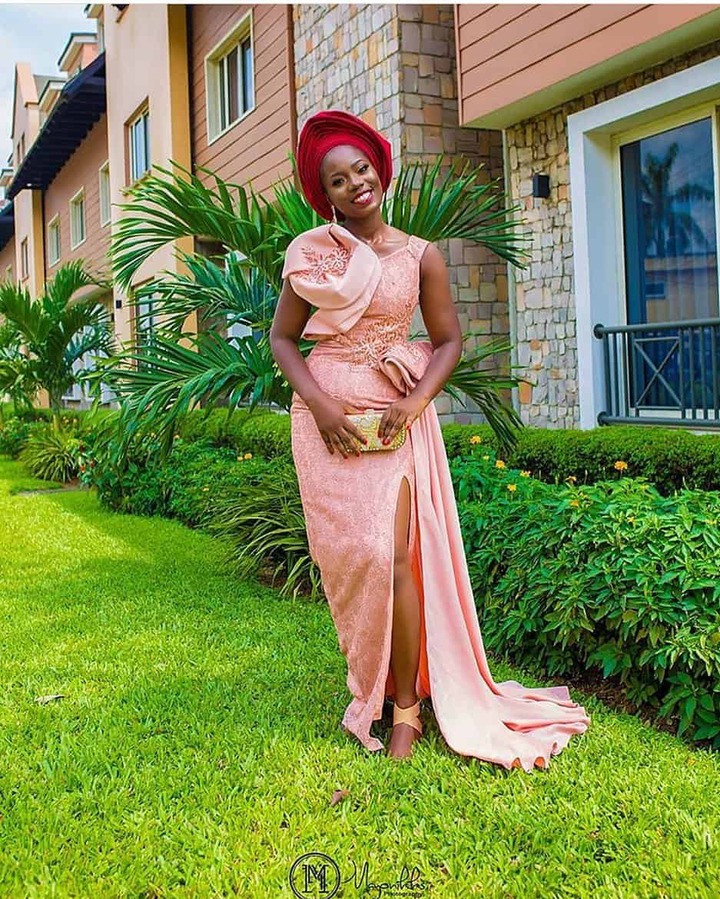 Image: @owambestyle // Instagram
This is beautiful and there are different ways to add splits to a style, it can be elaborate or simple and straight, depending on the designer and how the outfit is meant to look like. This fascinating style makes it easy to hit the dance floor.
8. Bracelet Sleeves With Free Flare Gown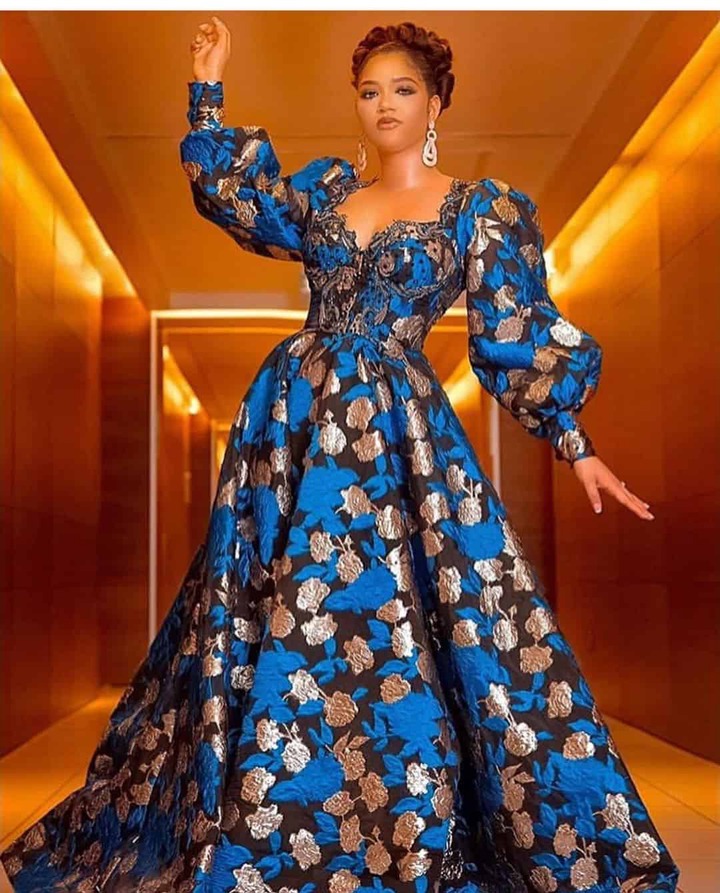 Image: @owambestyle // Instagram
Most people love flare gowns for convenience and comfort and this aso ebi gown style offers it and even more, it is less dramatic and really gorgeous.
9.Straight Gown With Wrap And Net Cape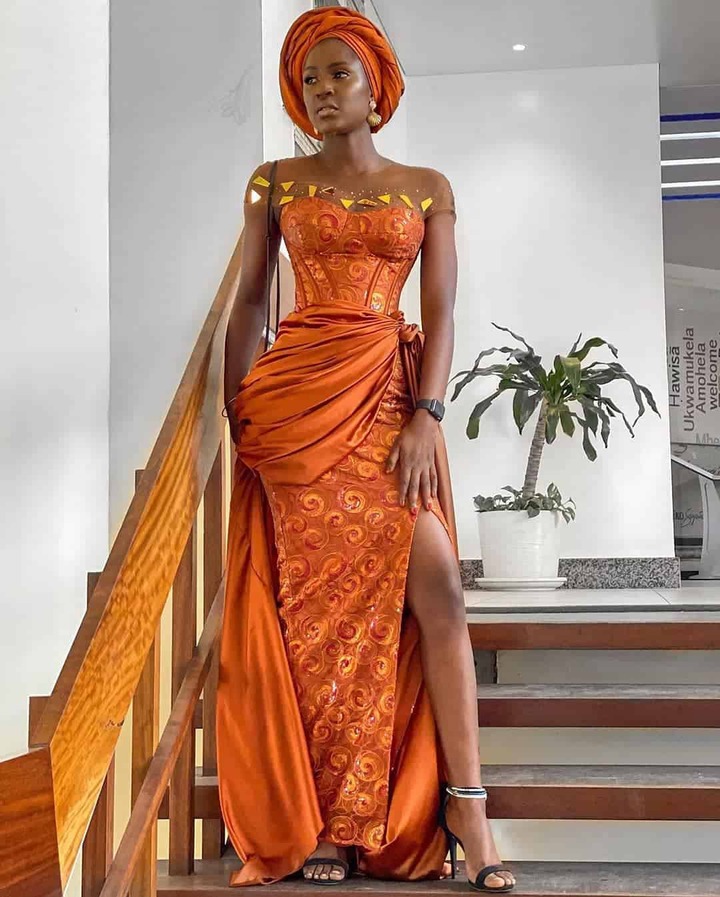 Image: @asoebistylemag// Instagram
If you love bold beautiful styles then this is the exact style you should go for, this is beautiful and easy to replicate provided you have a great designer to get it done. This can be worn simply without the cape or wrap.
10. Petals Sleeve On Straight Gown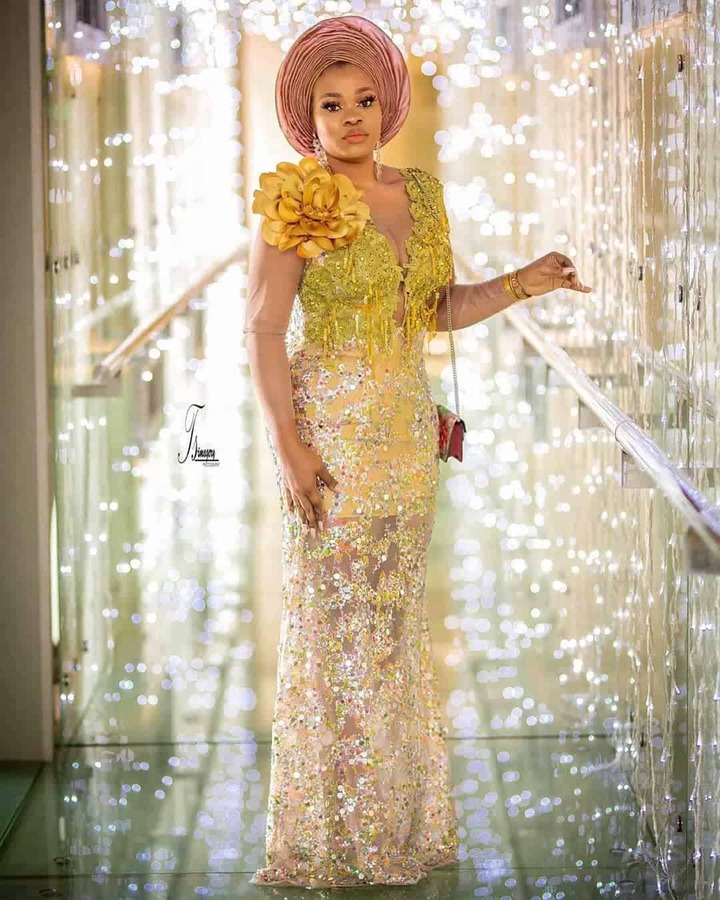 Image: @asoebistylemag// Instagram
Here is another beautiful aso ebi style that not only caught out attention but is making quite a wave on Instagram, it is found to be lovely and definitely the height of fashion.
11. Long Tub Gown With Fringe Cape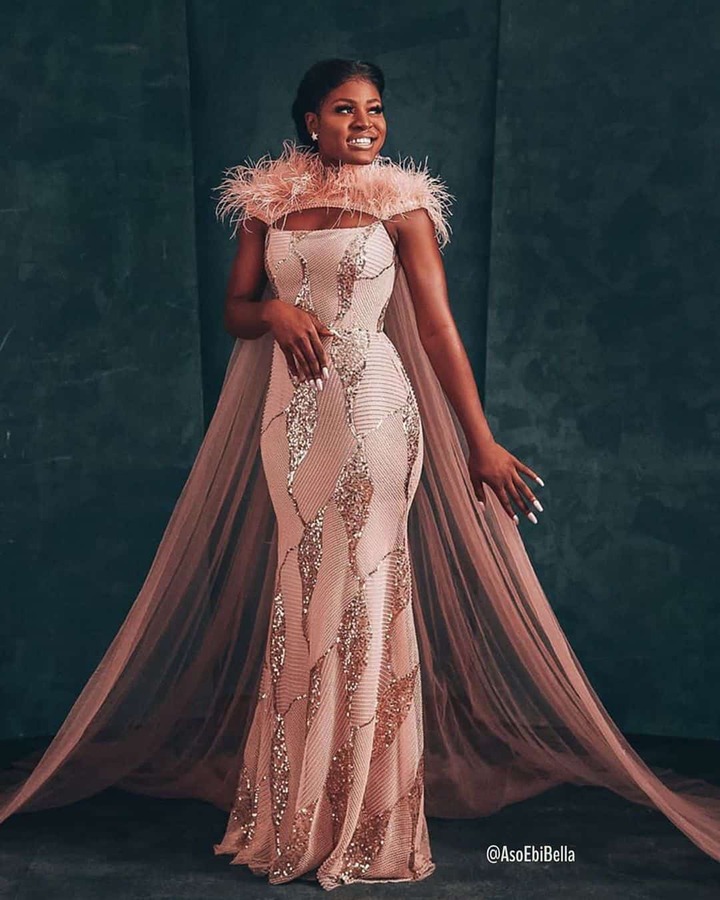 Image: @alex_unusual // Instagram
Alex Unusual definitely knows how to dorn a jaw-dropping outfit and this design is no exception, it's classic and beautiful.
12. Slit Ball Gown With Normal Sleeve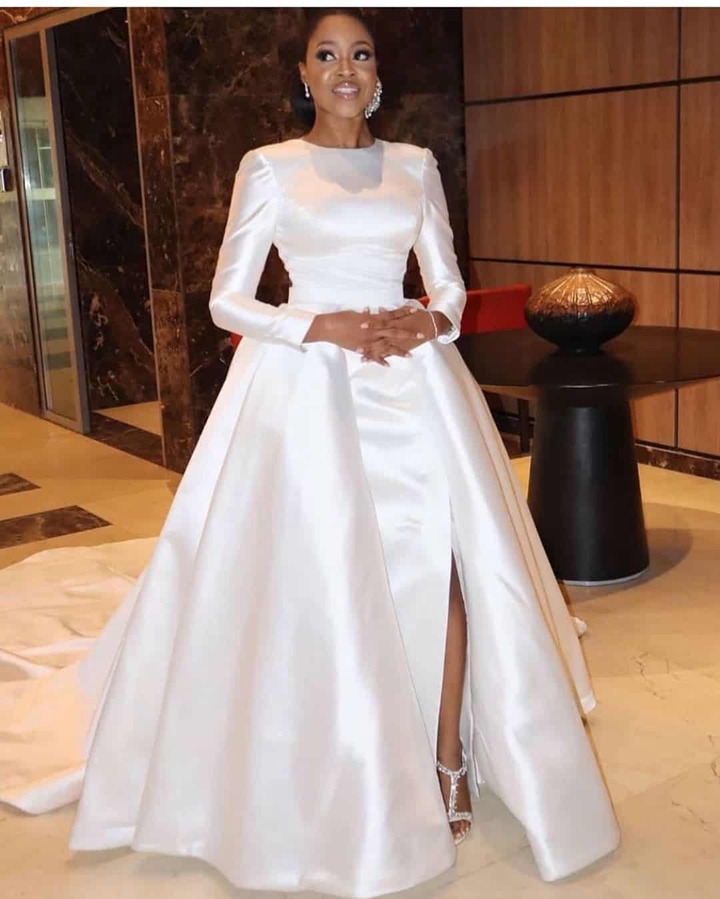 Image: @weddingdigestnaija // Instagram
Sometimes all you need to make an expensive aso ebi w0rtjh it is a creative ball gown like the one above, white obviously looks like the fashion color and we love it.