Ifekwe Udo who was the founder of the church was  quite popular in the past quarter of the decade for his commendable effort in making sure the youths of the community was not idle , he gave the jobless youth motorcycles on hire purchase.
police inspecting the church vicinity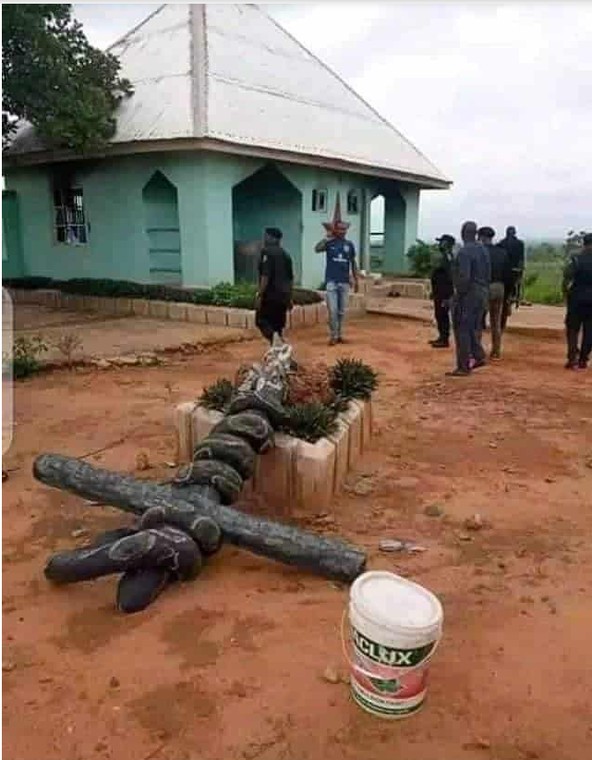 Based on the  report of an eyewitness,the founder of the chuch was arrested by the Nigerian police for violating the lockdown order, child trafficking and terrorizing the community. This statement now leaves everyone saying that he was not just arrested for having a satanic church but for also violating some laws.
Picture of the founder of the church below
Deminishing of devilish materials found in the church vicinity