– Sandra Ikeji has shut down Lagos state with her bridesmaids on her wedding day
– The young woman had a wedding ceremony surrounded by over 200 bridesmaids
– Ikeji celebrated her wedding at the Landmark event centre Sandra Ikeji, an event planner and sister of blogger Linda Ikeji, has shut down Lagos state on her wedding day with her best girls.
The young lady tied the knot this Saturday, January 11, in Lagos state. The event planner had her wedding ceremony at the Landmark event centre and she was surrounded by over two hundred of her best girls who served as her bridesmaids. Ikeji shared a photo of herself and her bridesmaids on her Instagram page. In the photo, she was seen with all her bridesmaids as they threw up their flowers and laughed together.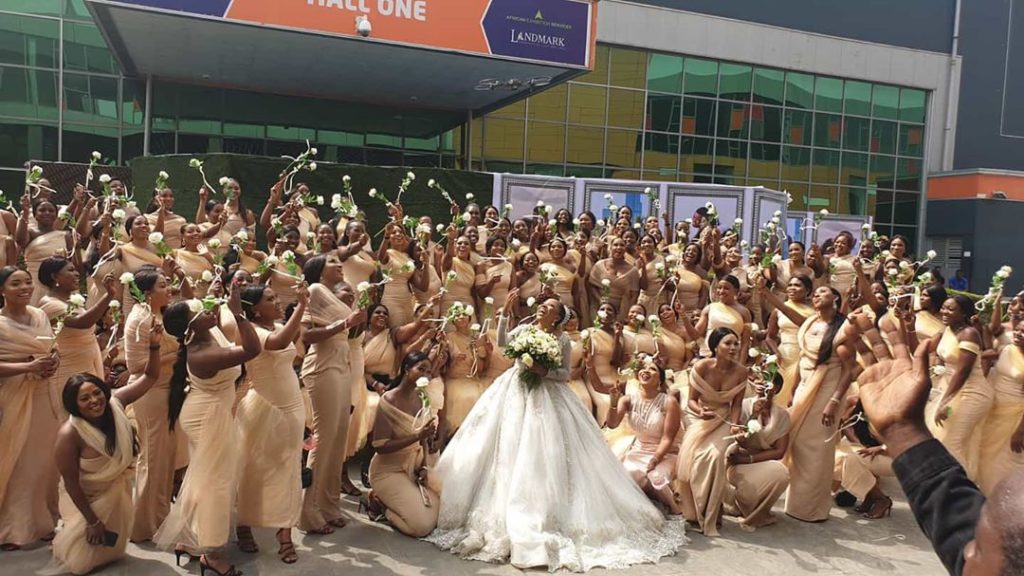 It was gathered that the wedding ceremony took place at the Landmark event centre. It was also discovered that Ikeji has always wanted to make history by having the longest train of bridesmaids.
The excited bride got engaged to her man back in 2018, and their traditional wedding took place in December 2019.