Rafael admit it will be'great' for Manchester United if Liverpool miss out on Premier League title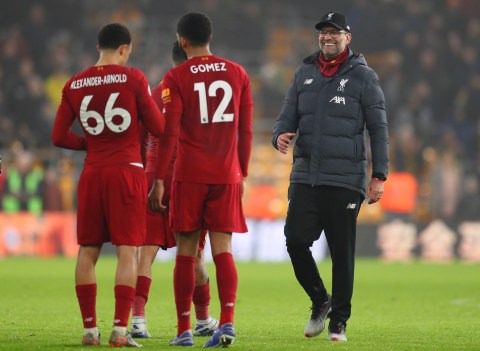 Former Manchester United defender Rafael says it would be 'great' if the current Premier League campaign is voided and Liverpool miss out on the title. The English top flight has been suspended indefinitely with the country on lockdown due to the devastating coronavirus pandemic and the season will only return when it is safe and appropriate, with a restart date 'under constant review'. Jurgen Klopp's side currently have a 25-point lead over Manchester City at the top of the table and need just two more wins to get their hands on the trophy. It would put an end to 30 years of hurt for the Merseyside giants.
However, Rafael has risked the wrath of Liverpool supporters by admitting that it would be a good thing for United if the season is declared void. Asked to reveal the highlight of his United career, Rafael told the club's official website: 'I always say that when you get to 18 titles, and when you pass Liverpool! 'Everybody's talking about "stop the competition", no? They don't get to 20! 'It will be hard for them (if the Premier League is voided), great for us! 'But that (winning the 19th title in 2011) was my best moment.'
Sold for £4m, Marcello Lippi says Liverpool reject is better than Pogba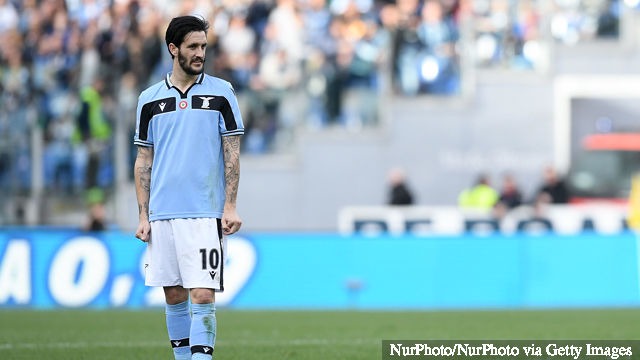 Premier League giants Liverpool allowed Luis Alberto to leave Anfield for Serie A – now the midfielder could be heading to Everton from Lazio.
Reported Everton target Luis Alberto is better than Paul Pogba, according to legendary Italian coach Marcello Lippi in conversation with TMW Radio.
While Manchester United's record signing has endured perhaps the most frustrating season of his career, appearing more on Instagram than he has on the Old Trafford turf thanks to a long-term, injury-enforced absence, another dynamic central midfielder is establishing himself as one of the best around
Spain international Alberto has fired Lazio into contention for their first Serie A title in two decades, producing 12 assists in the Italian top flight this season. Pogba has only once created that many goals in a single campaign; back in 2015/16 during his final year with Juventus.
LIVERPOOL'S £108M-RATED SUPERSTAR MAKES STARTLING ADMISSION WHICH WILL SHOCK REDS FANS
The 27-year-old has been a superstar since his £34m move from Southampton in 2016. He managed to take a share of last season's Premier League Golden Boot, alongside the African duo of teammate Mohamed Salah and Arsenal's Pierre-Emerick Aubameyang with 22 goals each.
However, his Anfield career could have been a different one on the other side of the M62, after admitting that he was thinking about a transfer to Manchester United before his move to Merseyside materialised.
Speaking to The Times, Mane spoke about how that stage of his life was a tough moment for him.
We were thinking most about Manchester United", he said.
"That was a tough time for me as I was on the bench so I was not thinking about anyone calling me, but I was pleased he [Jurgen Klopp] did and was not thinking I was a rapper."
Mane's 'rapper' comment is a reference to a recent interview on Rakuten TV's Made in Senegal from Jurgen Klopp, who suggested the winger looked like a rapper when he first moved to the club.
The £108m-rated winger told the Mirror last year about meeting up with Louis van Gaal, who was in charge of the Red Devils at the time, and made an offer to him at the same time that Jurgen Klopp got in touch and expressed his interest.
It is a huge relief for all of us that Mane saw the light and opted to join us here on Merseyside. Mane was the catalyst for us getting back into the Champions League during the 2016/17 campaign, with 13 goals from 27 appearances in the Premier League.
After finishing fourth in the 2019 Ballon d'Or awards and having won the Champions League in Madrid, he is already a hero in our eyes and has gone up a level in all of our estimations.
Everton and Liverpool given hint on Premier League plans after letter sent out by EFL
English Football League update offers indication on football return and behind closed doors plan.
Premier League outfits such as Everton and Liverpool have been handed a major clue as to when they might be allowed to return to training and how many days it might take for the season to be concluded.
The English Football League has estimated it will need around 56 days in order to complete the current campaign and has also advised clubs the 2019-20 season will likely conclude behind closed doors.
A letter from the EFL was sent to its 71 clubs on Thursday with an update in response to the coronavirus crisis.
The governing body for the Championship, League One and League Two have now said training should not resume until May 16 at the earliest, if it is safe to do so.