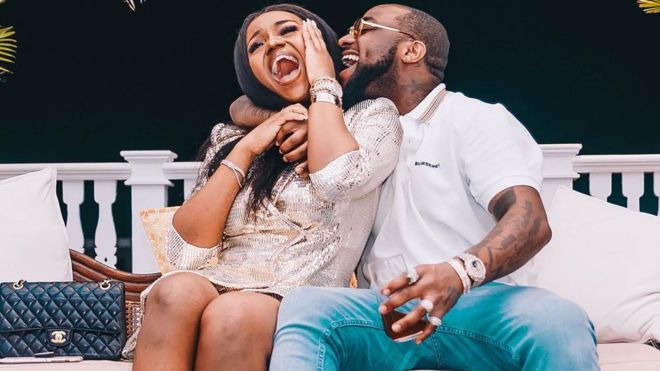 The way this things is going about davido, Peruzzi and chioma, I think chioma is proving to men out there that ladies don't worth dying for.
now see davido is now heart broken when he come to realize that chioma happens to be lying to her all this years of dating and years of spending lot and lot of cash.
Kemi Olunloyo has taken to the social media to make shocking revelations about Chioma.she started by saying
People also Read Anthony Joshua British boxer prostrates before Buhari in London (Photo)
"The video blockbuster Davido doesn't want you to see has been reinstated by Youtube. It was struck, deleted, I appealed and WON. How Chioma and Peruzzi lied to Adeleke on being cousins instead of sex partners. T. Lolo, Gorilla Spesh and more."
sorry i need to talk about this if you wee the one this kind of thing happens to what are you gonna do because i an getting to see davido being dooped with the love of his life. right now with what this lady Kemi Olunloyo has garthered so far. let us continue reading.
Read Also: Senator Ubah appeals Courts for sacking Him

 "Now his Director of Corporate Sponsorship King Spesh of DMW says Chioma is having sex with multiple men "Them they fuck Chioma" whenever she comes to London and claims another artist in the label Peruzzi "knows it all. Is Peruzzi among them? Poor Davido."

"Dumbass Gorilla Spesh making threats on a female THUG. Tell the world that Peruzzi is NOT Chioma's relative but Chioma's PIMP. Is he not using that young lady to funnel money out of DMW and thus chatting undercover with Spesh to make sure his pimp $ is intact."
Note: Naijapalaba News is N0 1 source that render Legit news on politics,lifestyle,entertament,sport and more on NAIJA NEWS updates