Before and after makeup, men should be careful
The makeup industry has been on the increase and profitable business over the decades now.
With different patterns and styles of makeup to choose from, making the female counterpart to choose how beautiful they want to look.
Here is a picture of an old woman, probably in her mid-forties looking like a teenager while wearing a makeover.
It brings out the beauty she does not really possess and make people think it's a reality. Men who are seeking young ladies to marry can easily be confused especially in this age where everything had gone online.
Many people do not look so good physically, but with different makeup and design and painting, they will look so awesome and beautiful to behold.
People can successfully date and marry online.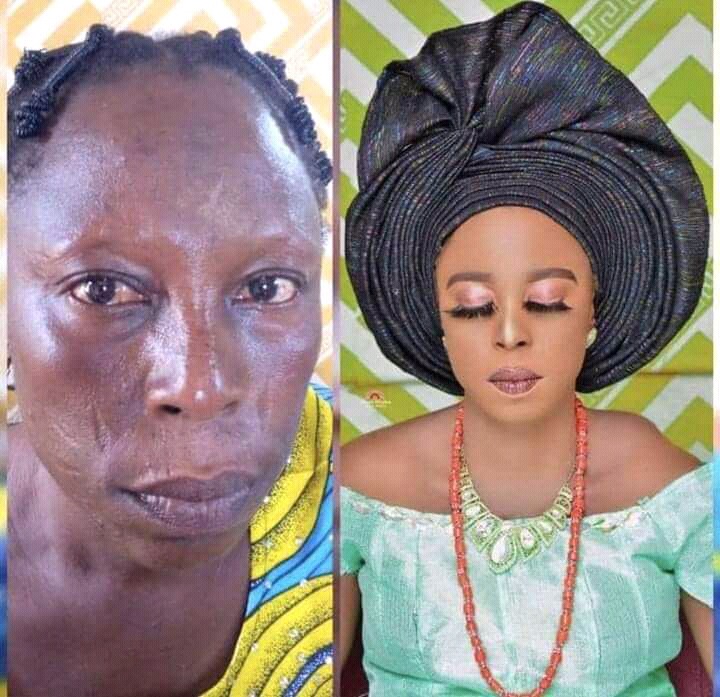 Then it becomes a good thing to have around your fiancée before one marries a wife as old as his grandmother.