This Report is currently Unconfirmed.
According to the claims, the person allegedly injured by the singer is the young brother of a prominent figure in Dubai.
The claims have not been confirmed and as of now are just rumors. The singer, who was said to have been arrested, has been active on social media and recently shared a photo of himself on an airplane. Davido and his management have not made comments about the alleged incident or the alleged arrest, but his fans and friends have come to his defense on social media.
A friend of the singer and popular socialite Soso Soberekon also shared a comment debunking the arrest. He noted that the singer is on his way to the United Kingdom to support Mayourkun.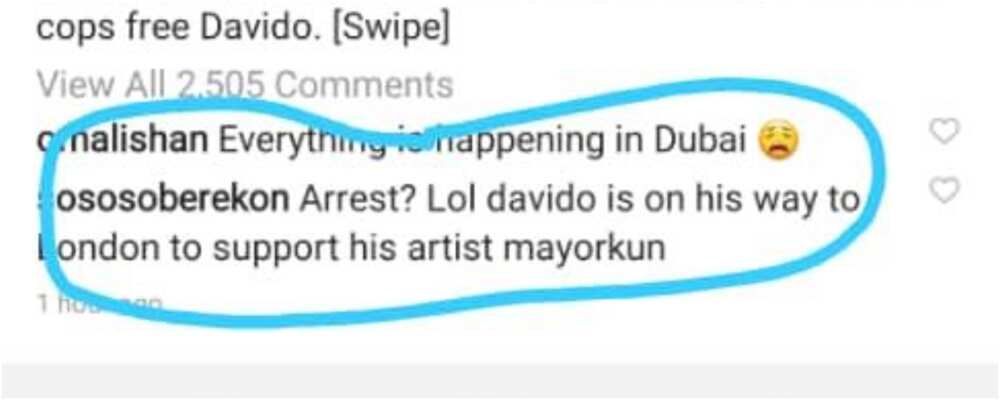 The singer's loyal and die-hard fans took to social media to shut down the claims. Some expressed that the report is false while others declared their loyalty to him. Some even prayed for him and others noted that he is not in Dubai.