Health
Coronvirus Around You: Why Many Of Us May Die Soon!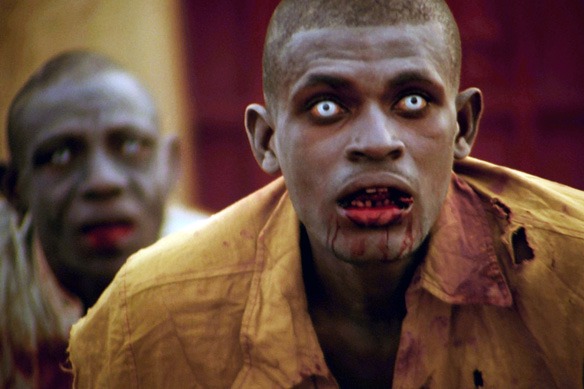 Photo: Zombie Africa (covering media)
WHO Record shows that more than 466,350 cases of coronavirus are currently confirmed worldwide and this infection is still fast spreading.
Every day new cases are detected, Many Nigerians are dying of this dangerous disease, but what's killing we Nigerians is never Coronavirus but ignorant. Many of our Nigerians are common with the tone saying "what's killing them cannot kill us". it's only in Nigeria that we see Ignorant kills faster than the disease.
80% of Nigerians possess this act of Ignorant but how and where we all use them is different.
Now, Nigeria Center for Disease Control has announced an additional new case of coronavirus in Lagos and outside Lagos. Another new case of #COVID19 has been confirmed in Oyo state, Nigeria. As at 11:15 another new case has been confirmed in Abuja on the 22nd of March, there are more than 50 confirmed cases of #COVID19 in Nigeria 2 have been discharged with 1 death.
With the fact that coronavirus is fast spreading in our country, even with every day's news report and daily crisis on the ongoing disease, many Nigerian still believe the disease is nothing but a lie.
But Today, we here at NaijaPalaba have prepared a list of the most thrilling and dangerous things, lifestyle or locations in Nigeria that could kill you faster.
Some of the states in Nigeria have been closing some places and if you're probably at home today or still going to work, and if you won't like your holiday to come with a side of danger, these places are just for you. Otherwise, steer well clear!
4 Most dangerous places you should never visit Around.
Avoid Going to Churches
Religion believes that God is everywhere, well its time to start praying from your various homes now. get your family together and have a church in your home. This way you can prevent yourself from contacting coronavirus.
Avoid Going to Public Pools
Swimming is fun, I am also a fan of swimming, but at a point of death and coronavirus, i think somethings need to be reconsidered and removed from the list. Kindly Avoid going into public swimming pools with people who don't seem familiar or people you're probably seeing for the first time. This way you can prevent yourself from contacting coronavirus.
Avoid Going to the Supermarket
As we all know the Marketplace is among one of the places to find more people from different regions. Walking into the market unprotected may get you in direct contact with the virus. Shopping malls like Shoprite, Twinsfaja Supermarket, etc, or shopping online stores like jumia, twinsfaja Online is a very much better and less dangerous way to contact the infected disease. This way you can also prevent yourself from contacting coronavirus.
Avoid Going to School
In schools you meet cool kids, young people from different places, just recently news has it that OAU and other institution centers have shut down their program. Student needs to stay more protected. and your schools have not been shut down then it must be that no case of the coronavirus has been determined in your environment.
Other: make sure you stay in quarantine, Avoid direct handshakes without hand gloves, avoid kissing and keep at least 5feet away from anyone. Watch your hands regularly and sanitize them when needed.
What do you have to say about Nigerian and Ignorant, and What other things or places do you think is more dangerous for people to belong this holiday.
kindly leave your comment below. Stay Safe