Popular Nigerian comedian and FM radio host, Ajibade Oyemade has died after a brief illness according to sources close to him.
According to reports, the funny and energetic Ajibade who recently celebrated his wedding anniversary, died on Wednesday, December 11th after a brief illness.
According to him, the deceased was a childhood friend, and he died after battling an illness.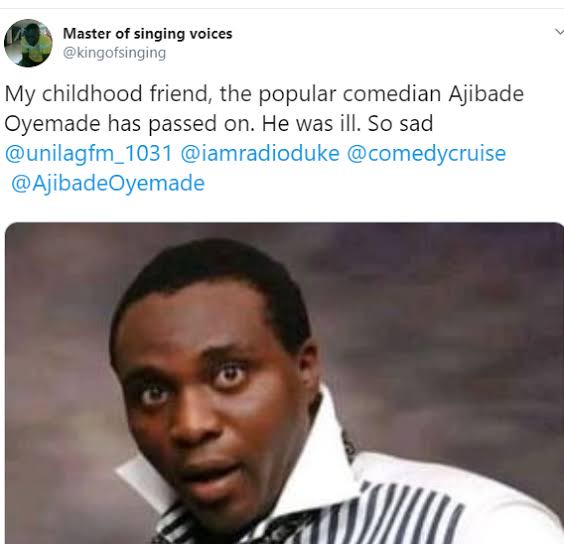 Also mourning the death of Oyemade, a friend identified as Micheal Ademola Sawyer on Instagram, posted a photo of the deceased as he lamented his untimely death.
"Death! You're cruel! But I'm consoled by the apparent fact that a gentle soul like yours will be singing hallelujah with the angels and the saints in heaven! #restinpeace Ajibade Omo Oyemade! We'll be seeing again in God's kingdom," Sawyer wrote.