The community of Ilorin was surprised to see youths flared in their anger on the streets, protesting over the high cost of Marijuana in the community. The substance is prohibited for sale and uses in the country. Marijuana popularly called Igbo are narcotics consumed by many to alter their mood.
They were known to had destroy the alleged property of the outlawed substance seller two days ago. This happened at Alore, a part in Ilorin which is the capital of the state.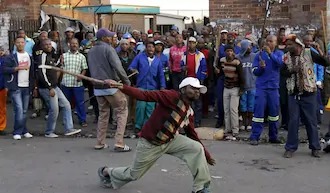 Elders raised alarm and expressed concerns over the increased rate of cream in the society nowadays. Which had contributed to youths committing all sort of atrocities to the point of protesting for the increased rate of substance.
The Christian and Muslim association members in the state, expressed their fear about the new development in the community. Attribute it to the failure of the parents and those concerned with parental care to impart the right teaching to their children.