Actress, Iyabo Ojo rain curses to an Instagram user as she reacts to allegation that her daughter, Priscilla is an "highway pr0stitute"
Iyabo Ojo, Popular Nollywood actress, has reacted to an Instagram user's comment about her 21-year-old daughter, Priscilla.
Following an alleged report that went viral  over the weekend claiming that Priscilla, a brand influencer, is in a relationship with popular singer, Kizz Daniel, after they were seen together.
Reacting, an Instagram user tackled controversial blogger, Gist Lover, for not broadcasting the report, but always quick to post rumours about other celebrities.
The IG user went on to accuse Priscilla of being a prostitute who uses her private parts to get influencer gigs.
See a screenshot of the chat below,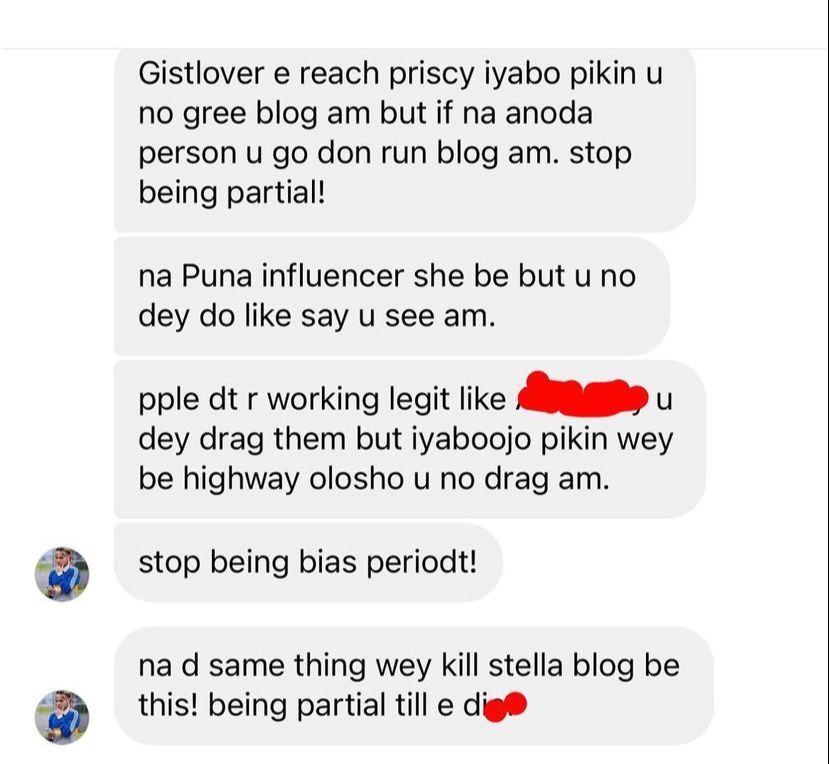 Iyabo Ojo saw the chat online and rain curses on the Instagram user over the hateful remark.
She wrote in Yoruba,
"????‍♀️?‍♀️?‍♀️?‍♀️?‍♀️?‍♀️?‍♀️Whoever wrote or sent this post oni fi owo yen se owun re re mo….. ogun i la ra lo ma ba ti e je……..shonponu lo mo pa e wo ati iyalaya e pelu baba nla baba e danu, ogun la fi e je re we, gbogbo awon ti won ba fe gbe ogun ti awon omo temi, Iyabo Ojo …………………….. e ma so fo e mi danu, ase gun …. ? e kere si number wa ….. elo po si wa eti po to"
Read the English translation below,
"You'll won't use your hands to do good things. The god of thunder will destroy you. May the gods kill you and your generations; god of iron will bath with your blood, to everyone that wants to wage war against my children, Iyabo Ojo….. May you be amongst the losers, amen to that. You are no match for you, go back and get reinforcements."