Waist beads and Ankle beads are usually worn by young ladies for so many reasons which are peculiar to one and these reasons are what is contained in this write up. The Yoruba call waist beads ""ileke idi" or " bebedi" and the Hausa call it " jigida". There approximately five reasons, though there is also a sub reason which is one and under number two, I call this reason "copy copy" reason, because most girls do somethings for no good reason but because many people are doing it and probably it appeals to them.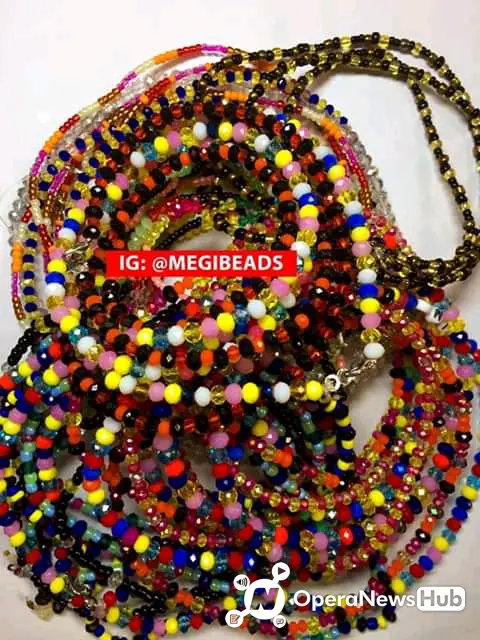 1. WEIGHT AND WAIST TRAINERS:
Most Ladies Wear the beads around their waist to know how fat they had grown, this they monitor weekly to know if they keep adding to their weight. While some wear it around their waist to shapen their waist.
2. TRADITION AND CULTURE:
It is known to be culturally based, the African culture recognize the use of beads for adornment and for ritual practices. Examples are the Ashanti and Krobo culture of Ghana, their young ladies wear beads around their waist at puberty or when she is ripe for marriage to attract potential suitors nearby while some other cultures in Africa wear it for various reasons known to them.
3. MAKE THEM LOOK FEMININE:
In most cases, especially in ancient times, some ladies look so manly and so they wear it. But nowadays, some ladies wear it because it makes them realize they are females and females to love what beautifies them. While some ladies under this category wear it for no reason, they do so because they have seen many of their friends use waist beads or the ankle beads, so they purchase one since they could afford it and wear too.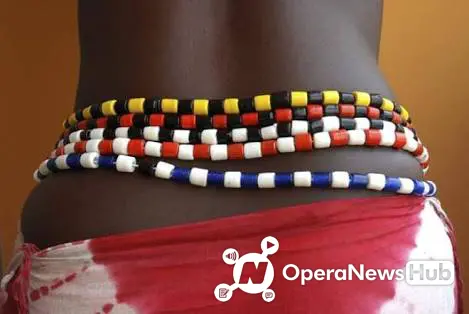 4. BEAUTY AND CHARMING:
Just what I explained earlier, ladies love what is beautiful and by all means, try to look beautiful, so they use it to adorn themselves.
5. LOVE FOR BEADS:
Some ladies just like beads, so they wear it wherever it stays .Â