While some people are using this lockdown period to invest in essential business opportunities, gain skills or just catch up on some TV shows, some are trying to extort celebrities by threatening to release their n*des.
Here are three female celebs who recently been contacted by blackmailers threatening to release their nudes.
1) Toke making;- the media person is saying no to Blackmailers who have attempted to extort her with a fake n*de image she received an email from an online source called TOMMIK ONLINE. Attached to the email were doctored photos of herself with an instruction to reply to this email, else the images would be released to the public. Toke explained on Instagram how disappointed she is that people are still creating fake nudes to try to extort her.
She then warned the scammers to stop sending these Scott's of emails because she does not have money for them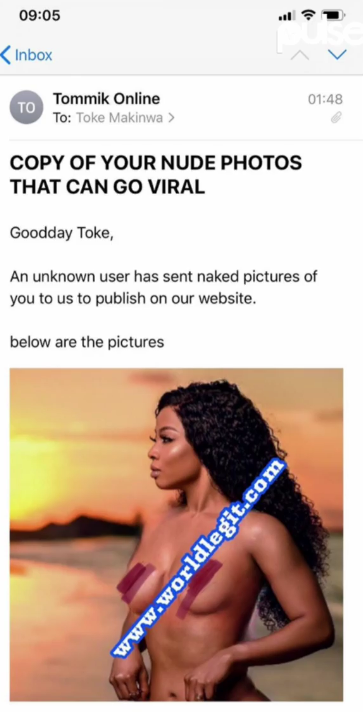 She add on Twitter that when she choose to posein the nude, she do that posting by herself