When talking about the Nigerian entertainment industry, whether music, sports, fashion designing or movies, they are dominated by people from all shades of life.
From the so pretty halfcasts like Adunni and Jidenna, to black beauties like Mercy Johnson and well built male stars like Peter Psquare, everyone is just so amazing. We can however, not have fun Nollywood movies without the women who are well endowed by their creator.
These women will make any man turn around three times when they pass by. Some of them are just sensations for being curvy, and they have gotten millions of followers.
– Mercy Johnson-Okojie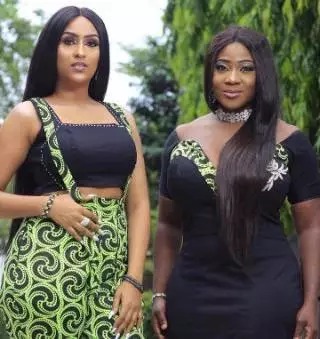 Mercy Johnson-Okojie is a top Nigerian actress and entrepreneur. She has been acting for over 15 years now, and is married, with three children.
The 35 years Nollywood queen has somewhat managed to maintain her shape even after having three kids, and has starred in a good of movies. She is one of the hottest Nigerian actresses, thanks to her evergreen body. She was rumored to be having issues with her husband late last year, after deleting all their Instagram but she came out to dispute the claims.
– Juliet Ibrahim
Juliet Ibrahim is of a Ghanaian, Lebanese and Liberian descent. Many would confuse her to be Nigerian, because of the number of Nigerian movies she has appeared in. She has two sisters, Sonia and Nadia, and a brother, and they are all beautiful.
Juliet is a typical example of 'hips don't lie', and anything she puts on her waist automatically turns into a beauty to behold. Maybe you should check out her Instagram page, and you'd see how beautiful someone can be even after having children.
– Omotola Jalade Ekeinde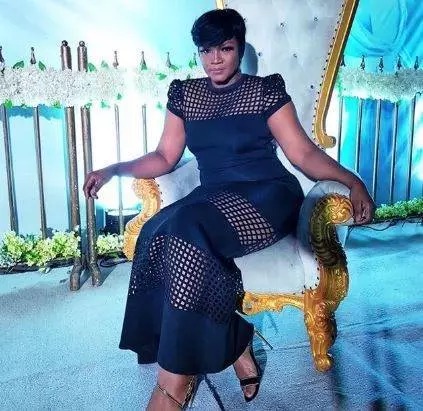 Omotola Jalade is a Nollywood actress, ex-model, singer and philanthropist. She started starring in Nollywood movies in 1995, and has appeared in over 300 movies.
Omosexy is one of the biggest Nigerian actresses, and also the most endowed. She also knows how to dress, and the ex-model has a lot of amazing photos to show you on her Instagram page. The 41-year old actress is married to Capt. Matthew Ekeinde, and they have four children together. It's really a surprise to see a mother of four looking all hot!
– Daniella Okeke
Daniella Okeke is another actress whose absence will make our list incomplete. The 32 year old lady, has starred in a good number of movies including 'Luke of Lies' and 'Lagos Cougars'.
She made several headlines in the media after her alleged relationship with Apos. Johnson Suleiman of the Omega Fire Ministry, and is known for flaunting her huge backside on the social media.
Daniella is originally from Imo State, though based in Lagos State and is also known for her love for cars. Some other movies she has starred in include 'Sleek Ladies' and 'Stronger than Pain'.
– Anita Joseph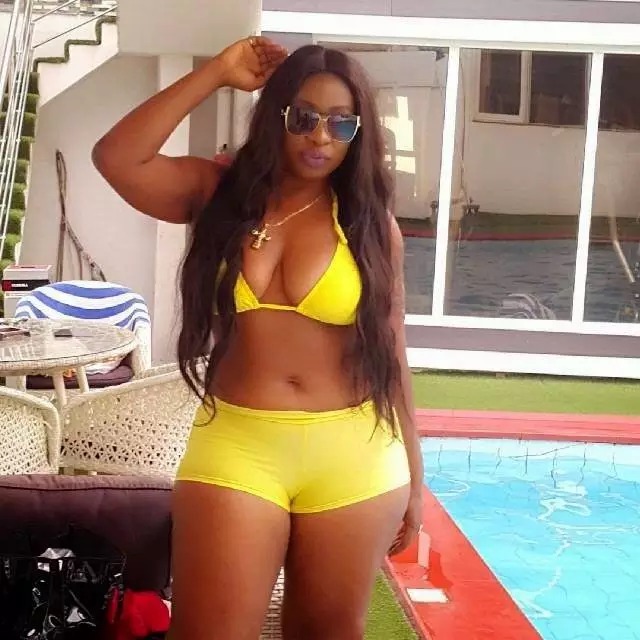 Nita Joseph, as she is also called has just the perfect hips to make you go gaga. With over a million Instagram followers, it seems her fans love her body more than her movies… haha. Pun intended!
She is also known to flaunt her body on her Instagram, and any day you walk in, just be sure you'd get something to feed your eyes on.
What's more? Which of the celebrities are your favorites? Kindly drop them as comments and don't forget to share to your friends.